Let's get our confidence and skills ready to buy the dream home you desire.
HOMEBUYING EXPERTS – MORE PURCHASE OPTIONS – SHARE SECRETS TO SUCCESS
First Steps to Buying a Home
01 EXPERT BUYING
Needs a competitive edge
Secret is to follow expert advice, have more purchase options and get the best financing.
KEYS TO SUCCESS
Work with smart people, protect yourself.
Know exactly what you want and need, make a list. 
Be ready to compromise, every home has an issue.
Dont wait for values to drop, make the right offer now.
Create a budget and get your down payment ready.
Get your loan pre-approved by an underwriter, become a "cash" buyer.
Understand your purchase options, there are ways to get a discount.
Be ready to manage repair issues you reveal during your inspection period.
Have a checklist ready of all the tasks needed to finish the sale, i.e. set up utilities, move your belongings and set up your home.
02 GETTING STARTED
The homebuying steps
Secret is to know your path, so you can monitor the details and raise the odds of success.
KEYS TO SUCCESS
Make sure you are ready, get your finances and down payment in order.
Create a wish list and investigate the neighborhoods you want to move to.
Find the right mortgage and get pre-approved by a bank underwriter.
Find a successful real estate agent who has a tactical plan and go shopping.
Make smart offers with a discount and get acceptance from the seller.
Start your mortgage, sign initial disclosure forms, get homeowners insurance and schedule a home inspection.
Have the home appraised, be ready to pay the appraiser directly. Negotiate with seller if sales price is higher than the appraised value.
During 17 day inspection period, negotiate any repairs or credits with the seller. Be aware of signing any contingency release forms.
Get formal loan approval, sign the closing disclosure, sign loan documents, bring in cash to close, walk thru home and then fund & record on your new home.
03 DREAM SCENARO
Know what you want
Secret is to stop and really look at what you and your family member need in your next home.
KEYS TO SUCCESS
Know you aren't going to get everything you want.
Goal is to give your agent a very specific list of wants and needs.
List starts with how many bedrooms, baths and minimum square footage.
Clarify outdoor space needed, garage features and minimal home requirements and research neighborhood issues.
Important to state what you will not tolerate about a new home.
You have to do your budget and get pre-approved for your loan to know what you can afford.
Make a written list of your needs and interview your partner and your kids if you have them.
Push people to elaborate about what they want by asking about their interests and hobbies.
Clarify your timing and what would trigger you to buy immediately.
Make it clear that your list is important and compare your list to the homes you are looking at.
04 RENT VS. BUY
Return on Investment
Secret is to analyze your monthly debts and know potential profits over a 5 or 10 year basis.  
KEYS TO SUCCESS
Rental payments can be a loss of 20 to 40k per year with no assets to show for it.
Most properties you own appreciate 4%+ or more per year in California.
You can write off taxes and interest when you own a home.
Don't forget that purchasing homes will have upfront costs, including down payments and closing costs.
Even though rents are $500+ less than mortgage payments, can less 2-3 years for the purchase to be a better financial transaction.
Credit requirements are lower to buy a house than to rent.
Your location and the rents/prices in your area may decide the buy vs. rent question for you if they are too high.
Homeownership provides you – Stability, Financial predictability, Freedom to renovate and your pride of ownership.
The virtues of buying will grow every year when you stay in a home for a while. 
05 CREATE BUDGET
Save a down payment
Secret is to know what you can afford and confirm new home payments fit in your budget.
KEYS TO SUCCESS
To roughly estimate an affordable loan amount for a home loan, multiply your annual gross income (before taxes) by 5.
Your monthly gross income by 45% is a logical maximum housing expense "PITI" (mortgage, insurance, taxes and pmi or hoa).
Use a spreadsheet to list your take-home income and repeating expenses per month. Add the new projected PITI housing expense. 
Normal monthly expenses would include housing, utilities, food, transportation, medical, education, childcare, clothing and personal/recreation.
Don't forget to add new potential repair and maintenance costs you might have on the new home you are buying. 
Account for all planned future expenses, such as a new car, family trip, a wedding or college tuition. Use your surplus cash flow for these items after you save up the down payment and closing costs.
Calculate your positive cash flow each month by subtracting your expenses and out of pocket from your net earnings after taxes.
Confirm your total down payment and closing costs needed on your projected new home. Start putting that money into your savings account.
Experts recommend paying off all non-mortgage debts before taking the leap into home ownership. 
06 REAL ESTATE MARKET
Study your local area
Secret is to understand the pro' and con's of buying a property in your local market.
KEYS TO SUCCESS
California home values have raised 280% since 2000 and 150% since 2010. We can assume that as years go buy, any home bought at market value will appreciate around 10% over any 10 year period.
Home prices have continued to surge despite higher mortgage rates and an increase in housing supply—factors that typically put downward pressure on home prices. But the numbers still show the market is quite resilient, and costly.
Trying to time the market or predict what might happen next year is not the best homebuying strategy. Instead, it's better to buy based on your budget and needs. If you find a home you love in an area you love and it also fits your budget, then chances are it might be right for you.
Demand is both the quantity of homes wanted, at a specified price at a specific time, and buyers' willingness and ability to purchase a home (i.e., homes are for sale that a buyer can afford and wants to purchase).
Rarity refers to the limited supply of certain types of property in particular locations (i.e., the buyer is ready and able, but a property is not available, so the sale won't take place).
California Historical Housing Data: https://www.car.org/en/marketdata/data/housingdata
National and Metro Housing Market Indicators: https://www.aei.org/national-and-metro-housing-market-indicators/
California Real Estate Market Report: https://managecasa.com/articles/california-housing-market-report/
Zillow Housing Data: https://www.zillow.com/research/data/
Choose a veteran with a strong company. It is important who you work with.
KEYS TO SUCCESS
Using the right people to help you through the process can be the key between a successful home purchase and an enormous disappointment.
Relatives or friends who've recently bought a home in the area are often the first place buyers turn to for references to qualified real estate professionals.
Different lenders cater to different borrower scenarios. 
Options include> Credit Unions, Local Savings Banks, Large Retail Banks, Mortgage Banks and Mortgage Brokers.
If you have less than stellar credit, though, using a broker may be your best route because they often have access to a wider variety of loan products and lenders.
There's one more step before actually talking to prospective mortgage lenders: making a list of questions you'll want to ask them; APR?, fees?, can fees be waived or combined with my loan amount?, other loan programs? etc.
While you're not committing to anything when you get a preapproval, the process does help you be sure that you've found the right lender and the right mortgage.
Reviews and recommendations aren't gospel, but take a look at them before going too far with any lender. 
Did the lender get back to you quickly or respond honestly to your questions in the pre approval stage?
The right mortgage lender is the one who comes up with the best loan program for you – someone you feel comfortable with enough to trust.
Loans are based on risk. Buyers need good credit, earnings and a safe bank transaction.
KEYS TO SUCCESS
Loan approvals are based on "weighted factors", such as your credit, loan to value, debt ratios, type of home, type of transaction, etc.
Lenders publish loan guidelines that we must follow.
The bank underwriter has the authority to approve your loan. They are controlled by the bank who audits their work.
The loan processor will work directly with the bank to satisfy all open loan "conditions".
We will usually get an approval done for you before the appraisal is done.
The loan approval is considered "formal", when we send in the appraisal and all open conditions on the initial loan approval.
You will be asked to review a loan estimate within 3 days of starting the transaction. Then we can order the appraisal.
You will be asked to review a closing disclosure estimate before signing loan documents and 3 days before closing on the loan.
Most lenders will confirm you are still employed in the last few days before closing.
You will need to react to 4 different needs lists during your real estate transaction (1. loan officer, 2. loan processor, 3. underwriter and 4. loan closer)
KEYS TO SUCCESS
Wholesale home buyers can save up to 30% off retail prices.
No down payment options include VA, USDA and FHA/Fannie Mae down payment assistance programs.
Buy homes and make repairs, add rooms or even add another unit in your backyard. This can be done all in one mortgage loan. 
Buy multi-units and live in one unit. This means the renters can pay your monthly housing debts.
Senior persons can downsize their current home, put 50% down on a cheaper home and have no house payment.
Mortgage programs include using a special bank account to payoff their mortgage in 7 years.
Buy a home with less than a 20% down payment and have no private mortgage insurance.
Buy land and put a new house or manufactured home all in one loan.
Various options exist now for self-employed buyers, including using only one year of taxes, your recent bank deposits, current assets or even use the rents from future tenants to qualify for your new mortgage.
Special loans exist for doctors, first responders, rural citizens and native american buyers.
10 IMPROVE CREDIT
Get professional help
Now is the time to stop and get your credit scores under control. Change your habits and your life.
KEYS TO SUCCESS
Improving bad credit history usually only really happens when you hire a professional to help you.
These sources will repair your credit in 3 to 6 months. Costs are usually around $600 or more, depending on your situation. 
Start by reviewing your credit tradelines by getting a free credit report from the many online credit offers.
Then the next step is to pay every monthly bill on time from now on. Especially the tradelines reported on your credit report.
Take out $1,000+ secured credit card

Start account with https://www.self.inc/ "builder account" website

Become an Authorized User on Someone Else's Credit Card

Buy something on credit over $1,000 (ok to use co-signer)

Rent-reporting services such as Rental Kharma and
RentTrack take a bill you are already paying and put it on your credit report, helping to build a positive history of on-time payments.

Experian Boost offers a way to have your cell phone and utility bills reflected in your credit report with that credit bureau. Note that the effect is limited only to your credit report with Experian — and any credit scores calculated on it.

keep records of other bills you pay last 12 months, so you can show a mortgage lender you have "alternate credit"
11 GET LOAN APPROVAL From bank underwriter
Makes your purchase offer more powerful, can close faster and beat out other offers.
KEYS TO SUCCESS
The best time to get preapproved is at the start of your home buying journey.
Turn in all documents that were requested by your loan officer or loan processor. This includes; last 2 federal taxes, last 2 paystubs, last 2 bank statements, drivers license and possible other documents needed.
Loan processor will run your credit and create a complete file and send it to the bank for pre-approval with an actual street address.
Underwriter will do a complete audit and give you an approval.
Remember, other banks and loan officers will issue pre-approval letters without even verifying important issues. This can really cause problems during the loan transaction.
Bank will clarify your maximum buying price, the program options you have and your loan officer can confirm exact costs.
Have the loan officer confirm the mortgage loan interest rate.
Send copy of loan approval to buyers agent.
You now have the power of a cash offer now because you can close the transaction in as little as 10-15 days if needed.
Check your expiration date and keep it in mind as you look at homes. Though it varies from lender to lender, preapproval is typically valid for 60 – 90 days. If you haven't settled on a house, you can request a renewal by giving your lender your most up-to-date financial and credit information.
12 WARNINGS
During the loan process
Secret is you must be careful to not do things that delay or interfere with the loan.
KEYS TO SUCCESS
Disclose true earnings, assets or legal issues up front to avoid surprises.
The deposit you put into escrow needs to be from your own account. Avoid unusual deposits during last 60 days, you will need to prove where any new funds come from.
Avoid moving funds around to your different bank accounts.
If getting a Gift, do one transfer from the donor to your bank account for same dollar amount as gift (and donor bank statement showing they had the funds)
Do not delay sending in paperwork when requested.
Do not pay any credit debts 30 days late and do not file disputes with credit bureaus.
Do not increase your credit card debt or buy anything new that goes on your credit.
Do not co-sign on a loan for anyone during this time.
Do not quit your job or change your earnings to self-employed.
Disclose all properties you own, The bank will check.
13 HIRING A REALTOR
Ready to do the work
The secret is that it is important who you work with… an agent with local area knowledge.
KEYS TO SUCCESS
First thing to clarify is that the buyers agent does not charge you a commission. Your agent is paid by the seller.
Experts agree you should go with an agent who has intimate knowledge of your desired area. "One of the most important things when choosing an agent is to find someone who specializes in the area where you want to live,"
When you have a good sense of the neighborhood where you want to live, check with family and friends to see if they know anyone who has worked with a local agent there.
You could try a more scientific approach by using an agent matching service.
Research potential candidates.
Consider an agent who works in a larger office. They may have some influence on other agents who have desired listings in their office. 
Interview at least three real estate agents.
Ask them if they are open to give any cash credits toward the buyer's closing costs or discount points.
Request references — and check them. Listen carefully about the reputation of each agent. Go with your gut.
Helping buyers find a home and putting a deal together can be hard work. Some buyer agents will ask you to sign an exclusive contract with them only. The exclusive agency agreement holds the buyer to the agent, meaning that they can't just drop the agent and avoid paying the commission. The key elements of the form include; the duties of the agent, the rights of the buyer, how the commission will be handled, and how your relationship with the agent will work. If you agree to this, take a close look at the written agreement so you know the promised time frames and potential penalties in your contract.
14 NEIGHBORHOODS
Take a look around
Secret is to spend some extra time see the neighborhood in person and online.
KEYS TO SUCCESS
Use google maps and then google street view to look at property neighborhoods. Watch for any businesses listed near the home you are investigating.
A good source of information about the neighborhood is local residents. You may be shown a listing when no one's around, so be sure to visit the area on your own when neighbors are likely to be at home, like after work or on a Saturday morning. Going back at night or attending a Sunday open house also may give you a chance to talk with some neighbors.
Ask friends and colleagues at work if they know anyone who lives in a neighborhood. Get names, addresses and phone numbers so that you can talk with them directly.
Reviewing online real estate market performance reports from Zillow or the National Association of Realtors (NAR) make it easy to learn what's been selling and for how much.
Check with the chamber of commerce for information about the neighborhood. If you're concerned about crime rates, contact the local police.
The Internet is another source of information. A Web site like www.neighborhood.com might have some useful, although general, information.
Online sex offender website www.nsopw.gov will give you  access to sex offender data nationwide.
Crime stats provide information about crime based on your location or address. www.spotcrime.com gives you some specifics, such as when and where each incident occurred.
Natural hazards site www.myhazards.caloes.ca.gov give you a map that highlights if the property you want is in a high fire, flood, earthquake or tsunami hazard zone. 
15 HOMES ONLINE
You have many options
Secret is to set up a specific online search and receive daily listing inventory updates.
KEYS TO SUCCESS
According to the 2020 National Association of Realtors Profile of Home Buyers and Sellers, 51% of buyers found the home they purchased on the internet. To put this in perspective, only 28% found the home they bought through their realtor, and 4% from a yard sign.
Best Overall: Zillow. Zillow has one of the most downloaded apps in both Android and Apple platforms. In Google Play, it has over 10 million downloads and has a rating of 4.7 stars out of 5 by more than 760,000 users.
Most Accurate: Realtor.com. Realtor.com is affiliated with the National Association of Realtors and uses MLS listings which are sourced from around 580 regional databases and considered the gold standard for quality listings. For this reason, Realtor.com is our pick for most accurate real estate website.
Best Mobile App: Trulia. Since home buyers and renters do so much of their searching using their mobile device, the fact that Trulia's app is powerful, simple, and easy to use makes it our choice for best mobile app.
Best for Foreclosures: Foreclosure.com. Foreclosure.com has the best mix of search criteria, sorting, quantity of listings, and perhaps most importantly with this complex process, education. For these reasons and more, Foreclosure.com is our best website for foreclosures.
The popular large home search websites are really about marketing products to you and selling your information to real estate agents. Using our custom home search software is a great option.
We use showcaseIDX, the most powerful mls listing software in the industry. We set it up for you and review the results daily.
Use the property searches and mark your favorites, homes you do not want, make comments and ask to show certain homes.
Use the property searches to look at pictures, see home details and check neighborhoods and schools.
We normally keep track of your favorite homes on the site and do the home searching in a tactical way.
16 TACTICAL TOURS
Use technology to help
Secret is to be aware of your wants and needs and do not settle for less than you deserve.
KEYS TO SUCCESS
Always refer back to your dream scenario to only pursue homes that match your criteria.
Agents can use the MLS listing detail software to find homes for you that match your dream scenario.
Some other homes are available from "for sale by owner's", on internet sources, or "private" listings that you hear about and various auctions or foreclosures.
Limit your driving around to no more than 3 hours and maybe 5 potential listings in one day. You will get tired and confused.
Go slow while you look at the homes. You have one chance to look at a home you might buy and spend 20 more years at.
Take specific notes of each home or you will start to forget details. Go back to your search software and mark your favorites and put bad home choices in the "trash".
Be aware of homes that have added features that you would want to add; i.e. separate laundry rooms, outdoor lighting, upgraded room fans, dual pane windows and back yard patios.
Downplaying flaws could be a costly mistake, as could overestimating your ability to play handyman yourself.
If you have a home that you like, have your agent call the listing agent to get updated information if possible.
If you have a home you like, confirm the retail value of the home by see the sales price and details of similar home sold recently.
17 SMART OFFERS
what the seller wants
Secret is to offer a price that includes the repairs needed to make the home complete.
KEYS TO SUCCESS
Jumping in too fast or waiting too long to put in an offer are both risky in terms of cost and what kind of property you might end up with.
Research your target property's value carefully before making an offer.
Ok to offer less than property list price, be careful not to go too low, you might make a bad impression with the seller.
Buyer decides how much to offer, not the buyers agent
Do not make the offer too complicated with requests for repairs, credits or special tasks.
Use a emotional cover letter showing your family and how they will enjoy this home.
Beat the other offers by using a fast closing date and then closing quickly.
Beat the other offers by paying in cash or being fully approved by an underwriter.
Be ready for seller to ask for blind multiple counter offers if many initial offers come in.
Be ready to negotiate when the seller gives you a counter offer.
18 AFTER ACCEPTANCE
Ready for new issues
Secret is to confirm details, understand the disclosures and be ready to deal with repairs.
KEYS TO SUCCESS
Review the purchase agreement carefully, look at the promises that were made.
Confirm home is not in a high tax or "mello roos" area. Need SPT form to clarify details.
If in an hoa, confirm costs and how to transfer into association. Needs BAAA form to clarify details.
If taking title into a trust, needs the TA and RCSD-B forms to clarify details. 
Be aware of FIRPTA rules. Needs AS or QS form showing sellers are not foreign persons to avoid making the buyer hold funds, so the IRS gets their capital gains funds in 20 days.
if home built before 1978, be aware of lead paint. Use FLD form and read booklets.
I home built before 1964, be aware of earthquake hazards. Use EQK form and read booklets.
If getting a warranty, go to vendor websites and read  options. Review order invoice to confirm you get the right program.
React quickly to any paperwork requests from you loan officer, loan processor, escrow officer or buyers agent
Be ready to review and sign the mortgage loan estimate and up front disclosures so the lender can order the appraisal quickly.
Secret is to review and understand the forms used to disclose potential issues and to protect from lawsuits.
KEYS TO SUCCESS
Disclosure documents inform buyers and protect sellers from any future legal action.
Buyer has a series of documents to review, sign and return to seller. The "loan estimate" is very important to review and will show up in a few days.
Refer to your Purchase agreement to confirm promises built in. Includes; price, funding date, possession dates, contingencies, items included or excluded and who pays for items.
Offers may be adjusted using counter offer forms and/or addendums to make changes to original offer.
After offer acceptance, buyer will be asked to sign more disclosure forms that will be given to the seller.
Seller has 7 days to provide disclosures about what they know is wrong with the home. Key forms include the "transfer disclosure" and the "seller property questionaire". These forms are the sellers and agents trying to reveal everything that is wrong with the property.
Seller does not have to disclose specific property issues if they did not live in home prior to the sale.
There are special lead based paint disclosures if built before 1978.
There are special forms for trusts, probates, short sales, homeowner association.
There are special forms if your property is in a high fire danger or flood area (disclosed on natural hazard report).
You will be give a booklet that educates you on environmental issues related to your new home.
Many brokers add special "local area" forms to be signed.
Secret is know the limits to inspect the property before you cancel the deal and get your deposit back.
KEYS TO SUCCESS
Buyers have 17 days from acceptance to inspect, unless deadlines are changed on purchase agreement.
Escrow will order a natural hazards report of known flood, fire, earthquake issues, etc for your review.
Buyer can order a professional home inspection for under $400. You will get a very detailed summary. This will tell you how much money is needed to get the home up to date. Meet the inspector right when he finishes at the property.
Normal inspections include looking yourself or bringing anyone you trust. 
The appraisal is also an inspection and seller or buyer may have to fix the repairs called out.
You may need to hire an expert to certify roofs, foundations, pools, etc. Certifications are usually good for one year.
You may need to order a pest (termite) report and then serious issues have to be corrected. Mandatory on VA loans.
Be ready to deal with whatever major issues are needed for immediate repair. You would then sign a form saying the work is "cleared".
Read the environmental hazards booklets to better understand potential issues.
If the lender knows about repair issues on disclosures or see issues on the appraisal, the underwriter will make you prove repairs are done.
Secret is to understand appraisals, know about min. safety issues and ready to deal with repairs.
KEYS TO SUCCESS
Lender orders appraisal and we are not allowed to influence them.
Buyer pays for appraisal as soon as the sign lender's loan estimate.
Appraisals cost around $500+, Jumbo properties around $700+ and rentals cost more to do expected rents survey
Appraiser makes appointment with listing agent or seller to inspect the property
Appraisal is done on a comparison basis, value is established by comparing similar properties sold recently in the immediate area.
Appraiser will declare home 'as is" or state some safety repairs that must be completed.
If repaired called out, then appraiser must return to property and conform work has been done.
If the appraisal comes in at purchase price or better, you are ready to go.
If the appraisal comes in lower than purchase price, the seller must lower the price or  you have to bring in cash to  make up the difference.
Buyers are allowed to get a copy of the appraisal.
Deadline to perform inspections and financing or lose your deposit.
KEYS TO SUCCESS
Normally 17 days to inspect the property, review appraisal / read disclosures / review title prelim report and possible leased items (like solar) on the property.
The inspection contingency gives the buyer the right to cancel if they are in good faith dissatisfied with the condition of the property or any matter affecting the condition of the property. 
You have 21 days from acceptance to finish the loan financing. The buyer will have the right to cancel if they are unable to qualify for the designated loans.
For the appraisal contingency, the buyer will have the right to cancel if they are unable to qualify for the designated loans or if the appraisal value is less than the sales price. 
It is common to have an appraisal contingency with a buyer's promise to fill the gap between sales price and appraisal amount.
You can negotiate shorter and longer contingency deadlines in the purchase agreement if you wish.
You will be asked to sign a "contingency release" CR form that forfeits your deposit if you cancel later. Elapse of the 17-day period allows the seller to deliver a Notice to Buyer to Perform (NBP) giving the buyer two days to remove contingencies. If the buyer doesn't, the seller may cancel. 
Most people wait for the mortgage loan to be formally approved before releasing the financing contingency.
If a buyer properly cancels based upon an open contingency, they would be entitled to retain their deposit. If a seller is refusing to release the deposit from escrow, the dispute may go to court or arbitration. If a seller cancels after delivery of an NBP, they must authorize the release of the deposit back to the buyer. (See paragraphs 14C(1) and (2) of the RPA-CA).
The most typical scenario in which the seller might retain the deposit is if the seller cancels for failure of the buyer to close escrow after the buyer has removed all  contingencies. California courts usually side with the buyer, but not always, be careful.
Take a checklist approach to getting your home purchase and furniture move done.
KEYS TO SUCCESS
Confirm the estimated move date with your agent 
X
Set up moving company and get a specific quote
Set up electricity, gas, water and trash
Set up internet and cable tv
X
X
If you have children, talk to them regularly about the move. They'll likely be anxious, especially if it's their first time moving. Focus on the positive aspects and frame the experience as an adventure, but be prepared to listen, empathize, and answer questions. Take them on a tour of your new house, neighborhood, and city—either in person or virtually through Google Maps. Make sure your tour includes their new school.
Be aware it is best to make some improvements quickly at the new house before you move your furniture in, such as painting rooms, eliminating popcorn ceilings, replacing flooring, etc.
Start packing up your home by boxing up the items you use less often (seasonal articles, books, etc.). Start by packing things that you use less frequently like books, Christmas decorations, waffle iron or a croquet set. Have rugs and draperies cleaned and leave wrapped when returned. Get your rugs and draperies cleaned before you move into your new home. The cleaners usually return them wrapped. You may not want to take them out until you reach your new place and start unpacking.
KEYS TO SUCCESS
Consider getting a warranty if not part of your sales contract
X
CD
Confirm exact amount of cash to close on estimated escrow settlement statement
Loan docs
Walk thru
Cash to close
Go to the USPS website or your local post office to submit a change of address. Update your address with your bank, credit cards, and any subscriptions or services. Make sure your employer, friends, and family members have your new address. If you handle these tasks prior to moving, you're less likely to experience mail delays.
x
get keys and copy of final escrow settlement statement
KEYS TO SUCCESS
Clean the House From Top to Bottom, No matter how clean the new place looks, the previous owners definitely left behind some dirt. Cleaning a house before moving in should be a priority. There could be animal hair, dust or other allergens hiding almost anywhere, and there's no guaranteeing they wiped down the appliances as well as you'd like. Deep clean the house from top to bottom, and don't forget these spots:
Floors: Shampoo carpets, bleach tile and mop hardwood floors to remove allergens and leftover smells.
Walls and baseboards: Dust first and then use a mild cleaner to wipe them down.
Cabinets: Wipe down the inside and lay new shelf paper to freshen the space.
Stove: Scrub both the stovetop and the oven to prevent any smoky surprises.
Washing machine: Run a few cycles with vinegar and baking soda to get rid of any smells or animal hair the previous owners left behind.
Refrigerator: Use vinegar to wipe down shelves and drawers.
Ceiling fans: Remove any leftover dust with a damp rag.
Toilet seats: Disinfect these (if you're not replacing them).
Light fixtures: Remove and scrub any glass globes to get rid of grime.
Consider hiring a cleaning service if you don't have time to do the job before the trip. Or head to the house a few days before your belongings to ensure you have plenty of time to prioritize cleaning the house before moving in your furniture.
Change the Locks, There's no guarantee the previous owners turned over all the keys. Be sure to update any external locks before moving any valuable items into the house. Take the time to update any passwords or security codes on your security system or garage doors while you're at it.
Check Smoke Detectors, Smoke detectors could be faulty or have old batteries. Replace all batteries and test them thoroughly before reinstalling. If your new home came with carbon monoxide detectors, test them and check it for a creation date. If it is more than five years old, consider replacing it.
Replace Air Filters, There's no telling how old the air filters in your HVAC system are. This is especially important if someone in your house is sensitive to dust or animal hair that could have been left behind. Replace the air filters and mark the date on your calendar so you know when to replace them in the future.
Locate Circuit Breakers and Shut-Off Values. You'll want to familiarize yourself with these items in case of a plumbing leak or tripped breaker. Be ready for an emergency by doing it before moving in. Take the time to figure out which breaker goes to each room of your home and label them for future use. (Also, it's a good idea to store a flashlight nearby for your next power outage.)
X
X
Update the Flooring
Don't love the left-behind carpet? Do the hardwoods need a refresh? Any flooring project is easier in an empty house and some flooring companies will give you a discount if there is no furniture to move as they work.
Pulling out carpet, sanding floors and laying laminate can involve a lot of dirt and debris and take more time than you realize. When it comes to hardwood floors, refinishing or sanding will require the removal of all furniture, will create a lot of dust and can require extended dry-times before normal traffic can resume.
Instead of disrupting your first few weeks in your new home, complete this home improvement job before moving
Renovate the Kitchen
If you are planning to update the kitchen of your new home, it's best to tackle this before moving in. Not only can kitchen renovations cause a mess, they can disrupt your whole home and prevent you from making meals.
Probably the most disruptive renovation is the kitchen. Aside from food preparation, the kitchen is typically the gathering place for day-to-day conversation and the last place the family is before going their separate ways for the day.
Check for Leaks and Schedule Roof Repairs
While roofing projects can be done while the house is occupied, moving into a home where water is falling from the ceiling isn't fun. Check for any signs of a leak in the ceiling and the attic and call a roofer if there are any concerns. Completing this job before moving in will protect your belongings from water damage.
Paint Interior Rooms While Empty
Why waste time and money draping or moving furniture if you can complete the job while the rooms are still empty? While choosing colors before living in the house may be a challenge, the effort will pay off in the long run.
Remove Popcorn Ceilings and Walls
If your new home was built more than 15 years ago, it may have popcorn ceilings in the bedrooms or living spaces. Removing this feature is simple, but incredibly messy. If you're determined to remove the dated ceiling, it's best to complete this home improvement before moving in.
KEYS TO SUCCESS
Moving is both an exciting and stressful time for homeowners. Simplify the process by planning your move a few months in advance. Not sure where to start? With our move-out checklist, you can pack your things and change houses with ease.
When to Start Planning for a Move, We recommend preparing for a move at least two months before your move-out date. This gives you plenty of time to declutter your home, clean each room and pack up your things. Before calling the movers and buying storage containers, make a reasonable moving timeline. With a rough schedule of events, you won't feel rushed or underprepared when moving day arrives. That said, the sooner you start planning, the better!
"You should start preparing for a move as soon as you know you are moving. The earlier you begin the moving preparations, the less stressful your move will be. So, start to declutter and decide which items you want to take with you to your new home and your new life. Ideally, you should begin your preparations at least eight weeks in advance. You can use a moving checklist to help you through the process."
Create a Moving Timeline, A solid move-out plan has three distinct parts: budgeting, organizing and packing. Since the physical move is usually only one day long, the planning process will primarily focus on packing and organizing your belongings. If you're not sure when to start preparing for a move, estimate how long it will take to declutter each room. As a basic rule of thumb, we suggest setting aside at least one day per room. Only have time to prep over the weekend? You'll probably need an extra week or two to get everything ready. Once you have a tentative timeline in mind, you can establish a moving budget.
Make a Moving Budget, There are many move-out expenses homeowners fail to consider. Whether you're using professinal movers or transporting your belongings with a U-Haul, make sure to plan accordingly. It's important to note that your budget may impact your moving timeline. Working with a company will be more expensive but quicken the moving process. And while transporting everything yourself is cost-effective, your move could be extended by days or even weeks. No matter which route you take, there are certain things you'll have to budget for.
"Always bear safety in mind, including your ability to lift and carry boxes, furniture, and other unwieldy items (possibly up porch steps or flights of stairs), without risking injury to yourself or damage to what you're carrying. You may need to move speedily, and you and your family will be unlikely to move as safely and quickly as pros. Time and energy can be just as important as financial costs."
If You're Moving Yourself:
Packing materials. You can't move your entire house in a suitcase. Invest in heavy-duty boxes, bubble wrap and packing tape to transport your belongings safely.

Furniture insurance. It costs a little extra to keep your furniture in pristine condition.

Moving equipment. It's important to unload your large and heavy items safely. A ramp and a dolly will streamline this part of the moving process.

Gas. Chances are, you can't move everything in one trip. If you drive back and forth more than once, you'll probably need to fill up your tank.
"While you might want to save on supplies, make sure you use enough paper to protect things. If something is breakable, wrap it very carefully so it doesn't break during the move. Used boxes can always be found for free in places like FB marketplace, Craigslist, etc."
If You're Working With Professionals:
Moving fees. You're paying them to move your things, after all!

Packing services. Professionals will save you the time and stress of packing for a move, but it will cost you.

Unpacking services. Rather than unloading the truck yourself, the company will unpack your belongings for you.

Courtesy costs. It's polite to tip movers or treat them to lunch, which adds up fast.
"You need to budget for your move because costs add up. First, you will need to consider if you will rent a moving truck, move a storage container or hire professional movers. Regardless of which option you choose, the more you declutter and the less items you need to move, the less expensive your move will be. You will also need to budget for moving supplies such as moving boxes, packing tape, box cutters, sharpies, and bubble wrap. Other costs include cleaning supplies, new furniture, paint or decor for your new place, and license and vehicle registration if you are moving out of state."
Start Organizing for Your Move, When organizing your move, take things one room at a time. We recommend starting in the most clutter-prone areas of your home, like the basement or the attic. First, decide what you're packing and what you're throwing away. 
"Moving is the best time to get rid of things you no longer want, need or use. Why pay to move them to another home when they serve no purpose?"
Tips for Organizing Your Things
As you declutter, create a "toss" and "keep" pile for each room of your home – this is especially important if you're moving to a smaller house. Once you know what you're throwing away, focus on the things you're taking with you. Use these tips to organize your belongings and simplify the packing process.
Take inventory. Make a list of things you plan to keep in each room and check them off as you pack.

Label boxes by room. Have separate boxes for your bedrooms, bathroom, kitchen, living room, etc. and mark them accordingly.

List what each box contains. Along with the room name, write what each box contains. This will keep you from double or even triple-checking your inventory list.

Keep things together. Planning to have the same furniture and artwork in your new family room? Keep them together to pack faster and more efficiently.
Start Packing for Your Move, Now that you have labeled boxes and storage containers, you can start putting things in them. To avoid getting overwhelmed, we recommend packing your barest room first. While planning your move, set aside at least one month for this part of the process. You should also pack your belongings strategically to use space (and gas) in your car, moving truck or U-Haul resourcefully. Use the following tips to make your move quick and productive.
Packing Tips for Moving
Pack each room separately. Your storage boxes are already labeled, so use them correctly! Completely pack one room before moving on to another.

Keep valuable items safe. Cover family heirlooms and other sentimental items in bubble wrap to keep them safe. You should also load them into your car carefully.

Use smaller boxes for heavier items. It's easier to carry a small heavy box than a large heavy box. This will keep you from packing too many heavy things together and make a box nearly impossible to move.

Pack your tools last: If you need tools to take furniture apart, don't box them up yet. Plus, you might need to make a few renovations when you move into your new home.

Make a "first night" kit. Have a separate box for sheets, toiletries, phone chargers and anything else you might need for your first night in your new home.
X
X
X
X
X
KEYS TO SUCCESS
While you've likely had your home inspected before moving in, check for and handle any safety issues just in case. Start by changing the locks on the exterior doors. Then, test the smoke and carbon monoxide detectors throughout the house, replacing the batteries if necessary. Also, think about whether you want to install a home security system.
If you have pets or young children, you may need to take a few extra precautions. Make sure cleaning supplies and sharp objects, such as kitchen knives and box cutters, are out of reach. Babyproof outlets, doors, and cabinets as needed.
Lastly, develop an emergency response plan and review it with your partner and kids so that everyone knows what to do in case of a fire or other disaster. Pack an emergency kit or go bag with flashlights, batteries, first aid supplies, toothbrushes, phone chargers, and other essentials.
X
X
X
X
X
X
X
KEYS TO SUCCESS
X
X
X
X
X
X
X
X
X
X
KEYS TO SUCCESS
Your monthly mortgage bill will include both principal and interest payments. An individual or married couple filing jointly is generally eligible to deduct all interest payments on home acquisition debt up to $1 million (up to $500,000 for a married couple filing separately).
Because of the way mortgages are designed, your initial payments are made up mostly of interest, so the deduction is at its highest in the early years of your loan, which is a nice break for new homeowners.
Interest on home equity debt of up to $100,000 ($50,000 for a married couple filing separately) is deductible, as well.
You can also deduct the cost of points you pay for a mortgage. In many cases, if you use your loan to buy or build your main home and the points paid were not more than the points generally charged in your area, you can fully deduct the points in the year you paid them.
New homeownership typically means paying real estate taxes, but the good news is that you can generally deduct those taxes, which will reduce their impact on your bottom line. The first $7,000 of the full value of your home is exempt from property tax.
Homeowners' association fees paid on your personal residence are not deductible, but if you have a home office you may be able to deduct a portion of those HOA fees as an expense related to that office.
Before their big purchase, new homeowners may have taken the standard deduction, which is $6,300 for individuals and $12,600 for married couples filing jointly. Once you buy your home, however, it may be time to itemize your deductions because your annual mortgage interest payments could be higher than your standard deduction.
If you are 55 years old or older and sell your principal California residence, you can transfer its base-year value to your new California home, if it's of equal or lesser value and you buy or have it newly constructed within two years of selling the first home.
Proposition 13, adopted by California voters in 1978, mandates a property tax rate of one percent, requires that properties be assessed at market value at the time of sale, and allows assessments to rise by no more than 2 percent per year until the next sale.
If you are a disabled veteran, you may be entitled to a heftier exemption than just the $4,000. The precise amount will depend on your age, income, and the nature of your disability.
List of California property tax exemptions:  https://www.boe.ca.gov/proptaxes/exempt.htm
KEYS TO SUCCESS
X
X
X
X
X
X
X
X
X
X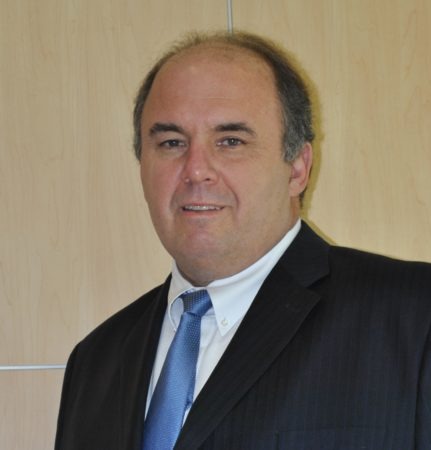 Tom has over 20 years experience in Real Estate and Mortgages. 
He has EXPERIENCED REALTORS who partner with him and help Buyers and Sellers get the smartest solutions to meet their dream scenarios. We specialize in buying and selling homes in Southern California!
Tom has also been doing MORTGAGES for many years. Our company GRAND AVENUE is a broker with over 40 banks and investors to choose from. We have access to all the great loan programs and can offer the LOWEST INTEREST RATES in the nation.
Real estate is one of the largest and most exciting investments one can make. We are here to make sure that your process is a fun and rewarding one!
Grand Avenue Realty & Lending
Are you looking to get a Mortgage? We can provide  all the great loan programs; Fannie Mae, FHA, VA, CalHFA and so many more… Our "Hands-On" approach and constant expediting is why we close your deals on time!
GRAND AVENUE REALTY & LENDING – 4420 E. MIRALOMA #M, ANAHEIM, CA 92807 / 951-903-3883 / [email protected]