REAL ESTATE & MORTGAGE options
Contact us today… We will assist you with your next real estate goals !
Our job is to make every real estate transition a smooth and positive experience.


We offer our clients personalized service and a commitment to excellence.
Grand Avenue Realty & Lending
We help our clients, BUY, SELL and/or FINANCE properties throughout the state of California!
Our Anaheim Hills office is in the middle of Los Angeles, Orange and Riverside county areas. We are specialists in our communities and we would be happy to help you with all of your real estate needs!
Throughout our website you will find many useful tools to assist with buying or selling a home. We are dedicated to providing the finest service available, and our website can be a great resource for you to use free! Make sure to bookmark our website for future use.
Are you looking to get a Mortgage? We are experts at all the great loan programs; Fannie Mae, FHA, VA, CalHFA and so many more… Our "Hand-On" approach and constant expediting is why we close your deals on time!
Are you looking to Buy a home? We will take the time to listen to your needs and desires to help you find the home of your dreams. Our "Smart Buyers" strategies will increase your buying skills and you will profit from the knowledge. Please fill out our request forms so I can help you in detail!
Are you trying to Sell a home? We are licensed Real Estate Specialists. We know our markets inside and out, and will do our best to make sure you receive top dollar for your home! Our home listing marketing approach is why we are so successful.
My name is Tom Flecky, I am a Corporate Mortgage Manager working with Grand Avenue Realty & Lending in Anaheim. I have been a residential mortgage lender for over 20 years. We can help you buy a home, get a better mortgage, get money to remodel your home and even retire with no house payment.
We are licensed to do real estate and mortgage loans for the whole state of California.

90% of our business comes from referrals. Our strength is that we really do focus on the needs of our clients!
My company has all the tools and talent you would need to get a smart deal!

We have smart Homebuying/Mortgage features
If you want to learn more, click on any of our features below…
REAL ESTATE SALES AND MARKETING
We help clients and realtors in all areas of real estate sales
MORTGAGES WITH BEST RATES & COSTS
We have access to the lowest rates and best loan options
PROFESSIONAL LOAN PROCESSING
We have the best loan processing team available
We can manage all the paperwork for our agents
BORROWERS> Best Loan Options
See a list of the best options to finance the purchase of a home. The options include;  no down purchasing, special financing and much more.
BORROWERS> Easy to Apply for Loan
Click on this link to go to our online LOAN APPLICATION. We will review your information and offer the best mortgage solutions available.
BORROWERS> Loan Pricing Engine
We can run loan scenarios and get instant accurate loan rate information. We then select the lender with the best rate that has a high service rating.
BORROWERS> We can Improve Your Skills
We provide education and tools for our loan borrowers. You need to know how create  your dream scenario and we want help take you there.
BUYERS> Search for Homes Together
Buying a home does not have to a long and difficult process, I can help you decide on what to look out for in the ever so changing real estate market.
BUYERS> Can Make Dreams Happen
Take the specific needs you want and make a list. Do this before you start shopping. You have to know what to look for, before you start researching.
BUYERS> We have Shopping Software
Please answer the questions on our Property Request Form, and we will set you up on computerized home searching portal software.
BUYERS> We can Improve Your Skills
Be in charge of the transaction by knowing the steps involved and when they should be done. Use our online portal to monitor the transaction.
SELLERS > Learn Value of Your Home
How much would you walk away with if you sold your home? Ask us and we can estimate the value of your home and net profit.
SELLERS> We can Help Sell Your Home
Selling your home can be challenging. The key is to get your home ready to sell and to market your home to the most people possible.
SELLERS> We can Help Stage for You
Start with good advice about how to make your home look the best. Review home staging options. Make the sale go faster and increase profits.
SELLERS> We can Improve Your Skills
Be in charge of the transaction by knowing the steps involved and when they should be done. Learn pricing, documentation and problem solving skills.
WE BRING OUR CLIENTS – PROFIT, EDUCATION and a SIMPLER LIFE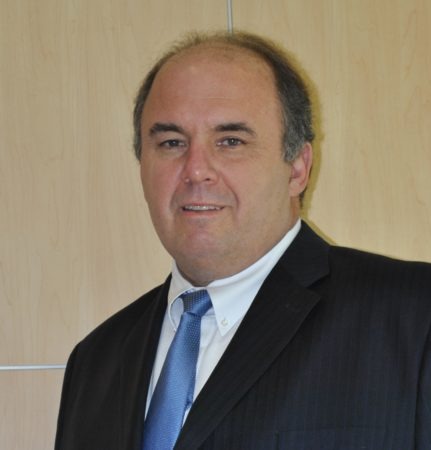 Tom has over 20 years experience in Real Estate and Mortgages.
He has a TEAM OF REALTORS who partner with him and help Buyers and Sellers get the smartest solutions to meet their dream scenarios. We specialize in buying and selling homes in Southern California!
Tom has also been doing MORTGAGES for many years. Our company GRAND AVENUE is a broker with over 40 banks and investors to choose from. We have access to all the great loan programs and can offer the LOWEST INTEREST RATES in the nation.
Real estate is one of the largest and most exciting investments one can make. We are here to make sure that your process is a fun and rewarding one!