REFERRAL BASED BUSINESS - OVERHEAD VIEW
Let's work together sharing our tools, resources and loan products and increase our transactions each month!
From referrals, people that know you and trust you.
[CRM DATA BASE – TEXT DRIP SYSTEM – ALL 4 PATHS]
Relationships with trusted sources able to strongly recommend our services
[TOM CREATES PURCHASE OPTIONS]
Relationships with professionals to trade referrals.
[TOM OFFERS MINIMUM  MARKETING SYSTEM]
Aggressive marketing to create new opportunities from strangers.
[USE BOOK – BE THE "HOME BUYING EXPERT"]
REFERRAL SOURCES - Track Results
Stay in touch. Offer special benefits. Maintain great relationships
[ANNOUNCE RESKILLS –   5 DAILY CALLS – +FRIENDS & CLIENTS]
Create long-term relationships, have strong offer
[AGENT TARGET LIST – STRONG WHOPPERS – 5 DAILY CALLS – OFFER MORE?]
Join a referral group and attend weekly meetings
[TEAM REFERRAL GROUP – ATTEND WEEKLY]
Online ads, multiple options available.
Stay in touch. Offer special benefits. Maintain great relationships
Special group of referral partners that have strong trust relationships
Maintain online directory. Get promises to refer each other
[WEBSITE VENDOR CATALOG – 5 DAILY CALLS – REFERRAL OBLIGATION]
Get daily leads, exclusive, best if live transfer
[$ FREE RATE BUYER LEADS]
Stay in touch. Offer special benefits. Maintain great relationships
Create special referral sources
Market to other large groups you are affiliated with
[GO TO CHAMBER MEETINGS – USE YELLOW WHOPPER FLYER]
They create leads and send us invitations. We do deals and share commissions at closing
[SIGN UP WITH MULTIPLE COMPANIES]
MINIMUM MARKETING - Low Cost
Consistent email and text drip from CRM, send personal messages and EOS.
[2 QC/EDUCATION VIDEOS PER WEEK – POST TO YOUTUBE CHANNEL]
Add technical messages to email and text drip from CRM.
[1. OPTIONS – 2. QUALITY – 3. EDUCATION]
Add networking skills to email and text drip from CRM.
Add strong offers to email and text drip from CRM.
[1. OPTIONS – 2. DISCOUNTS – 3. EDUCATION]
Monitor "internet integrity", interact on facebook and instagram sites, linkedin profile
[UPDATE OUR SOCIAL SITES – POST 2X WEEKLY]
Promote variety of skills. Educate using module pages. Offer tools to help clients
[RESKILLS.NET SITE IS FOR EDUCATION]
Join referral group and attend weekly meetings. Build referral network.
Get multiple daily customer leads, put in crm data base and send out clever texts. 
Weekly posts or blogs to show your personal side or technical abilities
Do weekly calls and create introductions. Promote variety of skills
Focus on ways to refer each other. Meet in person and discuss
Buyer, Seller, Borrower and Agent ads. Also Reverse mortgages
SALES APPROACH - Referral Based
Communicate personal stories where you helped people. Make the story personal while still showing your skills.
Confirm other potential sources involved in any transaction are satisfied. Then reach out and start long term relationship.
[EVERY TRANSACTION]
Go to group events and practice your "matchmaking" skills at live events. Try to connect vendors together.
Sign up with multiple companies that offer verified leads, and be ready to pay 20-35% referral. One a month can cover your overhead.
Know what your competitors are doing and be ready to provide the latest and best internet related marketing.
Get latest list of professional agents. Design and Send marketing/drip about our skills, products and "tools" to specific audiences.
[MASS MARKETING TO AGENTS]
do Google / PPC marketing to generate the incoming traffic. Present valuable tools for the; buyers, sellers, borrowers, agents and vendors.
Set up smart website capture features and have sales support staff workign the leads.
Do a serious video campaign that includes you on video. Make helpful videos that educate and promote the home buying or selling tools we offer.
Put in extra effort to stay informed of new marketing and sales strategies for your accounts. Try out new ideas.
Digital catalog of referral partners in each vendor category that affects real estate ownership. Promote the idea of referral based business.
Work with reputable lead providers. Get live leads that are exclusive, filtered and transferred live on the phone.
Tom Flecky does initial interviews with clients and creates solutions.
Jason Brookes is our mortgage loan expert who eliminates roadblocks.
Jason' team handles our loan processing and manages our active deals.
Tom does real estate transaction management, audits files and training.
current: Bntouch – full featured data base sortable using groups and tags. Able to keep conversation logs and produce marketing campaigns.
current: Point/Caylx loan origination software, Loan Sifter pricing engine, MLS software including: multiple listings, customer portals, cma's, zipforms, digital signatures and education.
current: TEAM Referral Network –
Choose from BNI, LeTip, Meetup and Facebook groups for example
current: FreeRateUpdate (Buyers), Google Phone Ads (Buyers), Indeed (Agents) –
maybe: Lending Tree, Zillow and Realtor.com
current: Dropbox storage, eFAX, MLS-supra, Docusign
Assists with SEO, google ads and social media marketing strategies
Specific data base of  our preferred vendors with contact info and video
OPcity, Homelight, Upnest and Lemonbrew (pay them % of profit)
Maintain a very thorough list of tasks that you have to complete to provide real customer service.
[TOM STARTS – JASON TAKES OVER AFTER 24 HOURS]
Build in task alerts to remind us of the next key milestone priority task that is due.
[ADD OUR MARKETING TASKS]
Use milestone reporting and daily auditing of files to confirm results.
[PROMOTE OUR QUALITY CONTROLS TO AGENTS]
Specific updates to agents and/or clients twice a week
[SEND OUT EMAIL STATUS REPORTS – TOM FOLLOWS UP]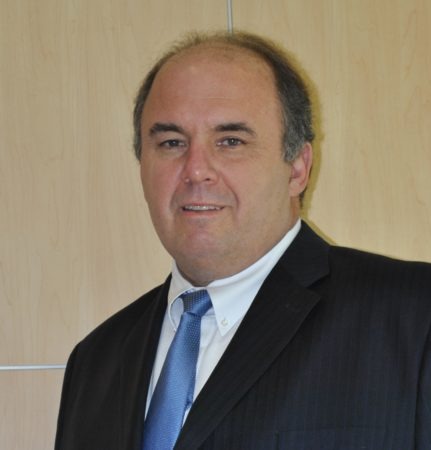 Tom has over 20 years experience in Real Estate and Mortgages. 
He has EXPERIENCED REALTORS who partner with him and help Buyers and Sellers get the smartest solutions to meet their dream scenarios. We specialize in buying and selling homes in Southern California!
Tom has also been doing MORTGAGES for many years. Our company GRAND AVENUE is a broker with over 40 banks and investors to choose from. We have access to all the great loan programs and can offer the LOWEST INTEREST RATES in the nation.
Real estate is one of the largest and most exciting investments one can make. We are here to make sure that your process is a fun and rewarding one!
Grand Avenue Realty & Lending
We specialize in buying and selling homes throughout the state of California!
Our website is geared toward the Los Angeles, Orange and West Riverside county areas. We are specialists in our communities and we would be happy to help you with all of your real estate needs!
Throughout our website you will find many useful tools to assist with buying or selling a home. We are dedicated to providing the finest service available, and our website can be a great resource for you to use free! Make sure to bookmark our website for future use.
Are you looking to Buy? We will take the time to listen to your needs and desires to help you find the home of your dreams. Our "Smart Buyers" strategies will increase your buying skills and you will profit from the knowledge. Please fill out our request forms so I can help you in detail!
Are you trying to Sell? We are licensed Real Estate Specialists. We know our markets inside and out, and will do our best to make sure you receive top dollar for your home! Our home listing marketing approach is why we are so successful.
Are you looking to get a Mortgage? We are experts at all the great loan programs; Fannie Mae, FHA, VA, CalHFA and so many more… Our "Hand-On" approach and constant expediting is why we close your deals on time!